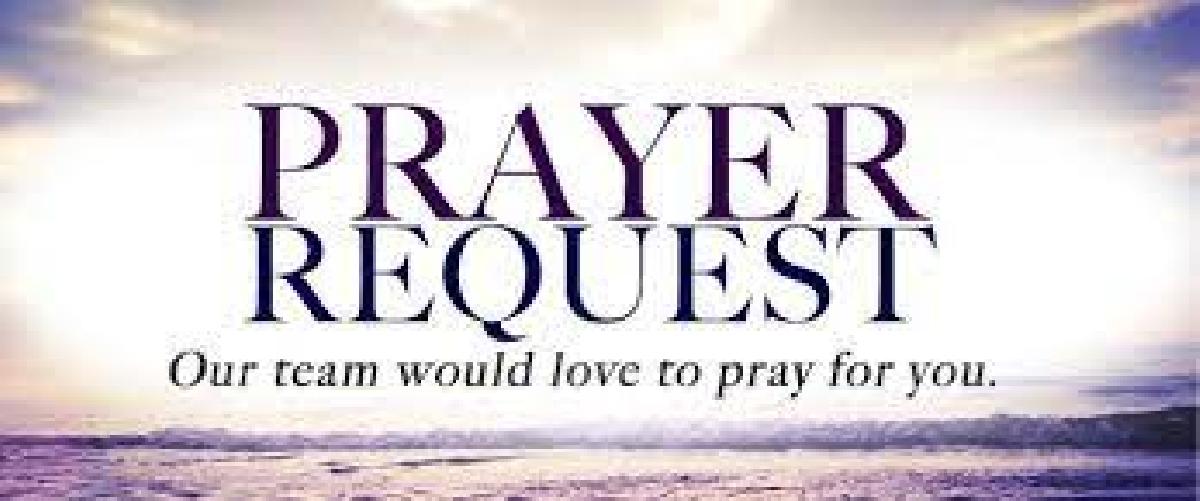 If you are in need of prayer, please submit the form and we will pray the prayer of faith that God will do what He said He would do as He promised in His word.  And God always keeps His promises.

Scriptures About Prayer
Therefore I say unto you, What things soever ye desire, when ye pray, believe that ye receive them, and ye shall have them. - Mark 11:24
In my distress I called upon the Lord, and cried unto my God:he heard my voice out of his temple, and my cry came before him, even into his ears. - Psalm 18:6
Be careful for nothing; but in every thing by prayer and supplication with thanksgiving let your requests be made known unto God. And the peace of God, which passeth all understanding, shall keep your hearts and minds through Christ Jesus. - Philippians 4:6-7
Copyright &copy 2022 ChurchTrac Software, Inc.